about sundance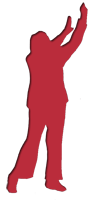 Sundance is our community dance group for people over 50 Groups are held in Penzance, St. Just and Pendeen in West Penwith, Cornwall.  Each Sundance class is tailored to the needs of us, its members. No dance experience is necessary; we engage at our own level and speed, learning new skills and building confidence as we dance. We laugh, develop new friends and leave the class smiling.
What more could we ask?
Sundance was founded and is run by Caroline Schanche - a community dance specialist. Caroline's infectious enthusiasm, knowledge and great sense of humour ensures that at the end of each class we feel invigorated and good about ourselves. 
The benefits that we experience by being part of Sundance are:
Meeting and dancing with a warm and supportive group of friends.
Exercise that is non-competitive, creative, stimulating and fun.
Co-ordination, posture and core strength improve.
Stamina, flexibility and balance are developed and maintained.
Emotional and creative well being enhanced and stress reduced.

The risk of loss of bone density reduced, helping to prevent osteoporosis.
Invitations to participate in workshops with professional dance companies.
Social gatherings and attending dance events during the year.
The pleasure we experience in moving to a rich mix of musical rhythm, pace, and mood and the combination of community, creativity and exercise makes the classes specially valued by us all. We leave with a positive view of our abilities and a real sense of fellowship and support toward each other.  So, at Sundance we win at all levels of health and well being.